Rhode Island's international business professionals are the vital link between local businesses and the foreign markets that import their products and services. According to the US Department of Commerce, in 2013 the Providence-Warwick area exported a total of $6.6 billion worth of goods.
<!- mfunc search_btn -> <!- /mfunc search_btn -> <!- mfunc feat_school ->
Featured Programs:
Sponsored School(s)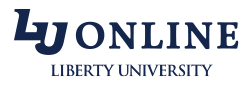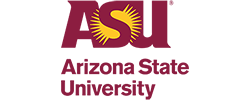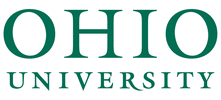 <!- /mfunc feat_school ->
As of 2014, Rhode Island's top exports were valued at:
Waste and scrap – $593 million
Chemicals – $375 million
Primary metal manufactured products – $237 million
Other manufactures – $211 million
Electrical equipment – $163 million
International business professionals are also important for attracting foreign investment to Rhode Island. In fact, 6.8 percent of the state's private industry employment was supported by foreign investments in 2012, with a total of 27,300 state residents working for foreign-controlled companies.
International relations professionals may accompany trade delegations abroad, however these professionals focus on aspects that relate to global security, humanitarian needs, and diplomacy. International business professionals work within the private sector to facilitate global trade and commerce. For example, international business professionals play an important role with Commerce Rhode Island, a government agency whose international trade services include:
Export express grant program for Rhode Island businesses that want to learn about export business plan development, logistics, and international trade shows
Food export assistance
Foreign market entry programs
Trade mission program
International trade resources
Bachelor's and Master's Degrees in International Business
Students in Rhode Island have several options when it comes to earning an undergraduate or graduate degree in the field of international business. In-state as well as national programs that accept Rhode Island residents offer degree programs both in the traditional classroom setting as well as online.
Earning a bachelor's degree can be a minimum requirement for entry-level jobs in this field, while a graduate degree is often necessary for professionals that want to advance to upper-level management and executive level positions.
Bachelor's Degree in International Business
Bachelor's degree programs available to Rhode Island's international business majors include:
Bachelor of Science (BS) in International Business
Bachelor of Arts (BA) in International Economics
Bachelor in Business Administration (BBA) in International Business
Core courses within these programs often include:
International economics and finance
Cross-cultural management
Emerging market economies
Principles of management
Organizational behavior
Supply chain management
Business and management statistics
Business law
Accounting
Bachelor's-prepared international business professionals go on to pursue careers such as these:
Marketing Advisor
Public Relations Specialist
International Financial Adviser
Global Marketing Associate
International Job Classification Specialist
International Sales Associate
Master's Degree in International Business
Many students and experienced professionals pursue a master's degree to further their career options. The first step to enrolling in an international business program is to determine its specific entrance requirements. In Rhode Island these can include:
Letters of recommendation
Undergraduate degree
Work experience in the field of international business
Minimum score on the GRE or GMAT
Minimum GPA
Essay about personal and professional goals
<!- mfunc search_btn -> <!- /mfunc search_btn ->
Possible MS and MA degree programs can include:
Master of Science (MS) in International Business
Master of International Business (MIB)
Master of Business Administration (MBA) in International Business
Master of Science in International Management (MIM)
Core courses that are part of a master's program in International Business can include:
Strategic management in deregulating and privatizing industries
International business policy
Statistical methods and data analysis
International fiscal and financial law
Acquisition and merger management
Communications modeling and analysis
Global financial services
International project financing and large investments
Some graduate programs also give students the option to focus on an area of specialization. Examples of some areas of focus include:
International Political Economy
International Business Relations
International Environmental Issues
International Monetary Policy
International Information and Communication
Graduates who have completed their master's degree can pursue advanced careers like:
Chief Executive Officer
Chief Financial Officer
Multinational Trade Manager
Supply Chain Manager
Import-Export Compliance Specialist
International Economist
International Business Professor
Senior Market Analyst
Rhode Island's Impact on International Trade and Commerce
The US Department of Commerce reported that in 2014 Rhode Island's major trading partners were:
Canada – imported $503 million of Rhode Island's products
Mexico – imported $196 million of Rhode Island's products
Germany – imported $127 million of Rhode Island's products
Turkey – imported $124 million of Rhode Island's products
China – imported $116 million of Rhode Island's products
To attract the best professionals in the field, Rhode Island offers some of the most competitive salaries in the nation. According to the US Department of Labor the state offers wholesale and retail buyers the highest average annual salary of all states in the nation.
Commerce Rhode Island
As the state's main government-sponsored international business resource, this agency has been responsible for helping the following companies secure important trade deals:
Amgen – an applied molecular genetics company
Taco Mix – a local restaurant in Central Falls that sells Guatemalan and Mexican cuisine with freshly imported products
Concordia Fibers – a textile company based in Coventry that produces synthetic yarns and threads
Quality Metric – a company that develops analysis tools to determine ones risk of chronic disease and other health problems
Rhode Island
The following careers are provided for illustrative examples only, taken from a survey conducted in July of 2015:
Business Development and Strategy Director with Raytheon Undersea Warfare Systems in Portsmouth – this professional is in charge of driving business growth by representing Raytheon's war systems to domestic and foreign buyers. Candidates for this position must be able to obtain a Secret security clearance and have at least a bachelor's degree in a related discipline.
Operations Analyst with Bank of America in Providence – this professional is responsible for the daily management of complex transactions and problems that arise in the bank's Business Unit. Incumbents must also conduct research and be knowledgeable about international taxation. Applicants must have at least a bachelor's degree in fields related to Business, Taxation, or Finance.
<!- mfunc search_btn -> <!- /mfunc search_btn ->
Manager of Global Brand Development and Marketing with Hasbro in Pawtucket – this professional is responsible for driving key business goals that pertain to global marketing and partnerships. Applicants must have at least a bachelor's degree in a field related to Advertising or Marketing, and are preferred to have an MBA.
Local Resources for International Business Professionals
Experienced and aspiring international business professionals can find local resources throughout Rhode Island:
Government Agencies
Private and Professional Organizations