The Utah state government has issued an international education initiative, establishing a dual language immersion program. This program piloted a new method of teaching foreign languages that are critical to US security. Among these were Chinese, Arabic, Russian, Farsi, Hindi, and Korean.
<!- mfunc search_btn -> <!- /mfunc search_btn -> <!- mfunc feat_school ->
Featured Programs:
Sponsored School(s)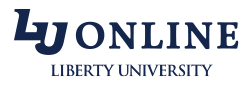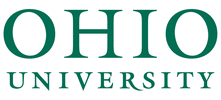 <!- /mfunc feat_school ->
Another measure the State of Utah has taken to create and sustain international relationships that contribute to national security includes the Utah/Morocco state partnership program. Through this, the Utah National Guard partners with the Moroccan government to foster mutually beneficial military exchange programs, creating an environment of mutual trust and cooperation.
However, international relations are important for more than just security reasons; strong international relations between Utah and foreign counterparts contributes to international development, trade, humanitarian aid, education, cultural exchange, and more.
For instance, the U.S. Department of State indicates that Utah has hosted over 3,000 foreign physicians, au pairs, teachers, and more as part of international exchange visitor programs, and those face-to-face interactions have strengthened Utah's foreign relations and increased the state's international presence and visibility.
Along with this, the State of Utah participates in the U.S.-China EcoPartnership program, partnering specifically with Qinghai Province to develop clean water and energy efficiency.
Earning a Degree in International Relations in Utah
Obtaining a degree in international relations is the launch pad for many young professionals aspiring to work in international roles within Utah's government agencies, private business, and nonprofit organizations.
For example, professionals with degrees in international relations are prepared to enter international relations jobs such as these:
Geopolitical Analyst
Translation Specialist
Democracy Program Associate
Investment Analyst
Senior Political Affairs Officer
Military Analyst
Development Advisor
Cyber Intelligence Analyst
Policy and Advocacy Officer
Professor of Sustainable Development
International Journalist
Degrees in international relations are generally offered both online and on-campus, and they are comprised of three core segments that, together, give students a well-rounded understanding of the field:
Core international relations courses
Specialized concentrations courses
International internships
Earning a Bachelor's Degree in International Relations
Bachelor's degrees offering a major in international relations include a wide range of degree titles, including:
BA/BS in International Studies or Affairs
BA/BS in Political Science & International Relations
BA/BS in International Relations and Diplomacy
Core courses in most international relations majors will include courses such as:
International business
World history
Introduction to international relations
Intercultural communication
Global/transnational literature
Justice and international affairs
Culture and the human experience
After core, major courses, students will be able to choose from varying minors or concentrations, such as:
Development and Sustainability – focuses on international environmental issues
Foreign Relations & Security – includes courses on conflict, nationalism, and power structures
Global Health – includes courses on environmental and medical health
Culture & Identity – focuses on language and anthropology
Trade & Commerce – focuses on media, monetary relations, and international business models
Since the international relations degree is interdisciplinary, the minor or concentration that a student chooses will set the path for their future academic research and career.
<!- mfunc search_btn -> <!- /mfunc search_btn ->
Advancing a Career in International Relations with a Master's Degree
Governmental agencies, NGOs, and private businesses will look to hire and retain leadership professionals with advanced education in the field.
Master's programs in international relations are looking for applicants who have a desire to enter rigorous theoretical and practical courses. Because of this, most programs have admissions requirements such as:
Hold a bachelor's degree from an accredited institute
Submit official GRE scores
Hold an undergraduate 3.0 GPA
Some programs will include extra requirements, such as having taken courses prior to applying, including:
Statistics
Microeconomic theory
Macroeconomic theory
Master's programs in international relations can be structured as dual degree programs that additionally confer a Juris Doctor or MBA.
Most master's programs will include between thirty and forty-five credit hours, which generally includes, at minimum, five core courses and five elective courses.
Core courses in most master's degrees in international relations will include topics such as:
International management
Politics of international relations
Methods of social research
Elective courses within international relations master's degrees include those within concentrations such as:
National Security and Diplomacy
American Diplomacy and Foreign Policy
International Politics and Grand Strategy
National Security Law
International Law
Mediation and Advanced Negotiation Law
International Human Rights Law
International Environment Law
International Development and Economic Policy
Women and Nations
Politics of Development Policies
Political Consequence of Development
Regional Concentration: Europe
Evolution of the European Union
Russia and International Politics
Economic Development of Europe
Careers in International Relations
Professionals with master's degrees in international relations are trained to enter top-tier international relations careers in top-notch government, NGO, and private companies, such as:
The World Bank
Al Jazeera America
The United Nations
The European Union
Women for Women International
National Democratic Institute
Department of the Treasury
Center for a New American Security
Utah's Contribution to International Diplomacy, Development, and Humanitarian Work
Utah is home to various government programs, nonprofit organizations, and private businesses that work to increase and strengthen international ties between the state and foreign counterparts. Examples of Utah-based nonprofit and government programs include:
Utah Council for Citizen Diplomacy – this council is formed upon the foundation that each individual Utah resident has both the power and responsibility to shape foreign relations through citizen diplomacy. By hosting foreign dignitaries through the International Visitor Leadership program and the Iraqi Young Leaders Exchange Program, Utah residents create and sustain international relations between the state and foreign countries.
Some Utah IVLP alumni include, but are not limited to, President of Guinea, Alpha Condé; President of Malawi, Joyce Banda; President of Mozambique, Armando Guebuza; President of Afghanistan, Hamid Karzai; and Prime Minister of Trinidad & Tobago, Kamia Persad-Bizssessar.
University of Utah Institute of Public & International Affairs – one of this institute's many projects includes studying the impact of migration on the family and intergenerational solidarity in rural Cambodia. Partnering with the Cooperation Committee for Cambodia's Analyzing Development Issues (ADI) program, the institute works to train people in Cambodia in development-related research.
Choice Humanitarian – this nonprofit based in West Jordan, Utah, works in Guatemala, Mexico, Nepal, Kenya and Bolivia to end poverty by constructing classrooms, community water systems, bio-gas digesters, health clinics, and conducting personal hygiene workshops, micro-enterprise training, and more.
Philippines Humanitarian – this Salt Lake City-based nonprofit works in the Philippines to increase access to education by sponsoring children and serving as teachers in the area.
Salt Lake Chamber of Commerce Sister Cities Program – this nonprofit works to increase global awareness through education and hosting international dignitaries. These connections work to increase international trade, cooperation, business, educational exchange, humanitarian service, and more.
A few of Utah's sister cities include, but are not limited to: Hof, Germany; Chiayi City, Taiwan; Meissen, Germany; Ada, Ghana; Piedras Negras, Coahuila, Mexico; Moscow, Russia; Yunnan Province, China; and more.
Charity Beyond Borders – this nonprofit based in Ogden works to provide basic health care and health education to poverty-stricken communities throughout the world, specifically in Ghana. Over one hundred students and physicians have, thus far, spent time in Ghana conducting medical assessments and teaching in medical health programs.
<!- mfunc search_btn -> <!- /mfunc search_btn ->
Utah-Based Organizations Dedicated to Promoting International Relations
Within Utah, internationally focused organizations include:
State
Nonprofit
<!- mfunc feat_school ->
Featured Programs:
Sponsored School(s)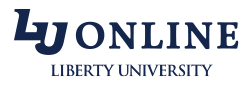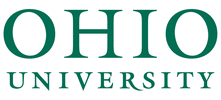 <!- /mfunc feat_school ->