With the help of supply chain managers, logisticians, trade analysts, import/export compliance specialists and many other international business professionals working at all levels of operational management and executive leadership, Utah-based companies exported $12.3 billion in goods and services to foreign markets in FY 2014 alone.
<!- mfunc search_btn -> <!- /mfunc search_btn -> <!- mfunc feat_school ->
Featured Programs:
Sponsored School(s)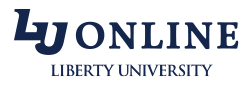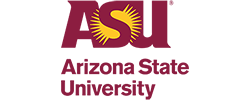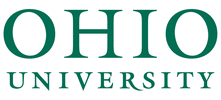 <!- /mfunc feat_school ->
Utah's top international exports span a variety of industries and include:
Primary metal manufactures, $4.2 billion
Computer and electronic products, $2.4 billion
Chemicals, $1 billion
Processed foods, $991 million
Transportation equipment, $904 million
While a significant percentage of Utah's exports are to Canada and the United Kingdom, each of which accounted for roughly $1.4 billion of the state's total exports in FY 2014, seven of the state's ten largest export markets are in Asia. Interpreters are particularly important in this process, as they bridge the language gap between Utah's international business professionals and the Asian buyers and suppliers they work with. As of FY 2014 exports to these Asian nations were valued at:
Hong Kong, $1.7 billion
China, $892 million
Taiwan, $677 million
Japan, $542 million
Singapore, $545 million
Thailand, $491 million
South Korea, $404 million
Utah companies require the expertise of a diverse array of business professionals to oversee every aspect of global trade and commerce. The importance of these international business experts is often reflected in their salaries. The average salary for a number of key international business professionals is shown here (Taken from a survey of job vacancy announcements in Utah in July 2015):
International Marketing Managers, $122,750
International Sales Managers, $116,270
International Financial Managers, $108,610
Purchasing managers, $103,220 mean annual wage
Bachelor's and Master's Degrees in International Business
Bachelor's and master's degree programs related to international business prepare students for promising opportunities in enterprises that range from global companies to small businesses that export products to foreign markets. Many programs are offered online through Utah's most respected business schools, giving students the flexibility to pursue a degree on their own time and at their own pace.
International business majors often go on to accept jobs like these:
International marketing director
Wholesale buyer
International foreign policy advisor
Business development director
Management analyst
Financial controller
International financial manager
International economist
Supply chain manager
International financial manager
International economist
Business development director
Multinational manager
Import/export compliance specialist
Bachelor's Degrees in International Business
International business bachelor's degree programs give students a foundation of knowledge in areas ranging from economics to global management. Just some of the options available to undergraduate students include:
Bachelor of Science (BS) in Business Administration with an International Business Focus
Bachelor of Science (BS) in International Business
Bachelor of Science (BS) in Business with a Global Management Concentration
Bachelor of Arts in (BA) International Economics
Bachelor in Business Administration (BBA) in International Business
Coursework within these programs often includes titles such as:
Business statistics
Economics and Accounting
Emerging Markets
Economics of Development and Growth
International economics and finance
Cross-Cultural Management
Global Marketing
International Management
International marketing management
Exploring International Business
International Financial Management
Business Processes and Supply Chain Management
Cultural & Political Environment of International Business
International human resource management
China in the World Economy
Master's Degrees in International Business
Graduates of master's degree programs in international business often advance to upper-level management and executive leadership positions and are among today's highest paid professionals in the business world.
<!- mfunc search_btn -> <!- /mfunc search_btn ->
Typical entrance requirements for these graduate programs include:
Past experience in the business field, often up to four years.
Prior coursework in foreign languages, finance, or economics
A 3.0 GPA or higher during undergraduate studies
High scores on the GRE and GMAT exams
Options available to international business graduate students in Utah include, but are not limited to:
Master of Arts (MA) in International Relations and Diplomacy
Master of Business Administration (MBA) in International Business (MBA)
Master of Science in International Management (MIM)
Master of Science (MS) in International Business
What makes many programs unique is the field of study and specialization options they offer. Many students apply to master's degree programs with a specific career track in mind, and choose a specialized concentration accordingly.
Graduate-level concentrations in international business programs may include:
Public International Law
International Negotiation and Conflict Resolution
International Information and Communication
International Business Relations
International Monetary Theory and Policy
International Trade and Commercial Policies
Law and Development
International Political Economy
Pacific Asia
International Environment and Resource Policy
Development Economics
Utah's Contribution to International Trade and Commerce
Of the 3,494 Utah companies that exported goods and services in FY 2013, roughly 86% had less than 500 employees. Professionals working for these companies often have diverse duties, overseeing aspects of trade ranging from export coordination to the identification of potentially profitable foreign markets.
Many of Utah's large companies are among the state's top employers for global business experts. Examples of these large companies' international efforts include:
Packsize International is a custom-sized packaging company that ships to customers in 21 nations around the world. The company relies on foreign regulation specialists to ensure compliance with global trade laws, as well as international financial analysts who interpret sales patterns to various nations.
Costa Vida, a rapidly growing Mexican food chain, opened its first international location in Canada in December 2012. The company has stated that they plan to rapidly expand into Canada with plans to add roughly 25 additionally locations. To aid in this expansion, the company relies on a vice president of strategic development and an online marketing manager who aim to capitalize on various trends in the Canadian market.
Resources for Utah's International Business Students and Professionals
The Utah Governor's Office of Economic Development is the state's leading governmental authority in driving international business. The department recruits foreign investors, conducts trade missions, and offers international marketing guidance to Utah companies, among a variety of other services. In addition to the state's efforts, several nonprofit organizations help Utah-based companies expand their business internationally.
<!- mfunc search_btn -> <!- /mfunc search_btn ->
State Government
Nonprofit