The U.S. Department of State shows Wyoming's important role in international relations, stating that the University of Wyoming is the top university in the state with the most foreign students.
<!- mfunc search_btn -> <!- /mfunc search_btn -> <!- mfunc feat_school ->
Featured Programs:
Sponsored School(s)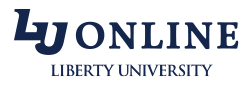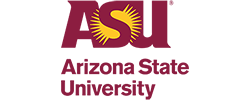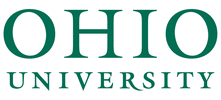 <!- /mfunc feat_school ->
In the 2011-2012 academic year, the majority of those students traveled from:
China
India
Nepal
Saudi Arabia
By facilitating strong international student exchange programs with these significant foreign stakeholders, the State of Wisconsin plays a vital role in promoting international cultural and educational exchange.
Wyoming continues to promote strong educational exchange through the University of Wyoming's partnership with South Africa's University of Johannesburg. Through their collaboration, The University of Wyoming has been able to strengthen its zoology research programs, promote opportunities for students, and enhance its global presence.
Finally, The Wyoming Department of Education's Superintendent of Public Instruction traveled in 2015 to Shanghai as part of the U.S. – china Education Leaders Dialogue. This opportunity allowed international collaboration on issues of education advancement, such as professional development, rural schools, technology, and more.
Choosing the Right International Relations Degree for an International Career
Students who have career goals of working internationally in meaningful ways with nonprofits, private businesses, and governmental agencies often choose to begin their career with a degree in international relations.
Many students, who are restricted geographically, choose to enroll in one of the many reputable online international studies degrees.
Beginning an International Career by Earning a Bachelor's Degree in International Relations
Students who choose to major in international relations will get to choose from a wide variety of degree titles, such as:
Bachelor of Arts (BA) or Bachelor of Science (BS) in International Affairs
BA or BS in International Studies
BA or BS in International Development
BA or BS in International Politics
BA or BS in Foreign Service: International Relations
BA or BS in International Political Economy
The interdisciplinary nature of the international relations major allows students to specialize in various areas, including:
Communication
Marketing
Law
Finance
Journalism
Translation
Management
Education
Environmental Studies
Peace and Conflict
National Security
Depending on which area of specialization a student pursues within their major, their degree will train them to enter careers such as:
International Communications Coordinator
International Marketing Specialist
Public Policy Analyst
International Translator
International Journalist
EU Policy Officer
Global Campaign Officer
Diplomat
Assistant Editor
<!- mfunc search_btn -> <!- /mfunc search_btn ->
Advancing an International Career by Earning a Master's Degree in International Relations
To enroll in a master's degree, most universities require that student meet minimum admissions criteria, such as holding a bachelor's degree, being in good academic standing, and taking the Graduate Record Examinations.
Once eligible, students may choose to enroll in a wide variety of master's degrees all involving international relations. Master's degrees may range in titles, including:
Master's in International Affairs
Master's in Global Affairs
Master's in International Studies
Master's in International Development
Some programs even offer more nontraditional master's degrees in international relations with the Peace Corps, allowing students to be dually enrolled in the Peace Corps and the master's program.
Within each international relations graduate program, students will get to choose their specialization. This gives students power to choose what direction, specifically, they want to move in their career. International relations concentrations include, but are not limited to:
International Security
Intelligence and National Security
Terrorism and Violence
National and Foreign Policy
International Law
Comparative Politics
Environmental Resources
Agricultural Sustainability
NGO Administration
Latin America Studies
Middle East Studies
Eurasia Studies
Asian Studies
International Business Diplomacy
Humanitarian Emergencies
Courses vary widely among concentrations. Example courses for various concentrations include:
Agricultural Sustainability
Advanced Farm and Ranch Management
Alternative Agriculture
Water Resource Economics
NGO Administration
Principles and Processes of Public Budgeting
Ethics in Government
Public Policy Perspectives
International Security
Military Analysis
Comparing Intelligence Services
Statecraft and Negotiation
Some of the world's top international organizations—such as VisionFund International, the United Nations, the International Development Law Organization, the World Intellectual Property Organisation, the International Immigration Center, the Peace Corps, and more—will look to hire professionals who hold a master's degree in international relations.
For example, some international relations job titles that require applicants to hold an advanced degree in the field include, but are not limited to:
Chief of Party
Intelligence Analyst Technical Specialist
Foreign Policy Program Manager
Executive Director
Chief of NGO Branch
International Lawyer
Professor of International Relations
United States Diplomat
Wyoming's Contribution to International Education and Humanitarian Work
Some of Wyoming's top organizations that are dedicated to increasing the state's visibility on the international stage include, but are not limited to:
Wyoming State Guard Military Department – in 2003, the State of Wyoming formed a military partnership with Tunisia. This military partnership allows for mutually beneficial military exchange. By facilitating a trusting relationship between Wisconsin and Tunisia, this partnership helps to promote an international atmosphere of trust, respect, and cooperation.
Wyoming Department of Tourism – this department works to create international ties through sending representatives to foreign stakeholders, including Austria, Italy, Netherlands, Germany, Japan, Belgium, Luxembourg, Australia, France, Switzerland, and England.
Wyoming Council for International Visitors – this council works to connect international dignitaries with Wisconsin residents, promoting citizen diplomacy through allowing Wisconsin residents to host foreign visitors. International visitors come to engage in conversation, meetings, and education on their international issues of specialization, such as Afghanistan Environmental Protection, Civic Exchange, Rural Development, Women in Leadership and more.
University of Wyoming's International Programs Office – not only does this office work to promote international educational exchange through study abroad programs, but it also works to host visiting international dignitaries, provide immigration support, and create connections that facilitate student opportunities, such as the Chinese Ambassador's Wyoming Scholarship Program.
<!- mfunc search_btn -> <!- /mfunc search_btn ->
Wyoming-Based Organizations that Are Dedicated to Promoting International Relations
Wyoming's top state and nonprofit organizations that focus on creating international ties include:
State
Nonprofit
Featured Programs:
Sponsored School(s)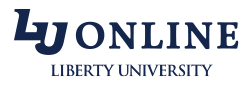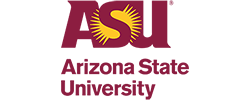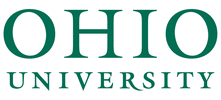 <!- /mfunc feat_school ->