Wyoming's economy and jobs market are enhanced through its involvement in global trade and commerce. The U.S. Department of State identifies the impact that international trade has had on the state's economy:
Creating more than 63,000 new jobs in Wyoming
Bringing in over $1.5 billion in 2012 for goods exports
Bringing in over $1.1 billion in 2011 for service exports
Saving Wyoming families $10,000 per year
<!- mfunc search_btn -> <!- /mfunc search_btn -> <!- mfunc feat_school ->
Featured Programs:
Sponsored School(s)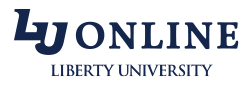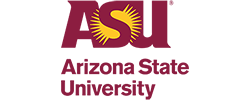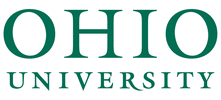 <!- /mfunc feat_school ->
To bring in this type of revenue, Wyoming has customers in over 160 countries that buy Wyoming-based products, which both creates jobs and increases the state's visibility worldwide.
The state's major sources of foreign investment in 2012 included:
United Kingdom
France
Switzerland
Canada
Together, these foreign investors employed 9,000 workers and supported 4.1 percent of the state's private-industry employment. Among these are high-paying international business jobs in corporate leadership and logistics management.
Wyoming's growing engagement in international business, trade, and exports is creating a demand for international business professionals who can manage tax regulations, compliance regulations, marketing, finance, and more—all with intercultural expertise on a multinational level.
The Right Degree to Start a Career in International Business
Aspiring professionals tat want to gain the skills and experience necessary to be a global leader in business often begin by earning a bachelor's degree in international business, while professionals with an eye on leadership positions often pursue graduate programs in the field.
International business majors will receive an interdisciplinary education designed to develop valuable marketing, financial, intercultural, political, and management skills, preparing them to become leaders in the global economy.
Beginning with a Bachelor's Degree in International Business
Aspiring international business professionals may enroll in numerous undergraduate degrees, including, but not limited to:
Bachelor of Science in Economics/Bachelor of Arts in International Studies (BBA/BA)
Bachelor of Science or Arts in International Business
Bachelor of Arts in International Relations – International Economics and Global Business
Bachelor of Science in International Agriculture
International business majors can enroll in both online and on-campus programs, which lets them advance their education no matter where they are living.
Although each program is different, international business majors will complete curriculum that consists of courses such as:
General Education – 45 credits
Business Core Courses –24 credits
International Business Courses-25 credits
Electives – 15 credits
While general education courses will include the general English, math, and science courses, business core courses include more specialized courses, such as:
Financial Accounting
Managerial Accounting
Business Law
Principles of Finance
Human Relations and Administration
Strategic Management and Policy
International business courses will consist of courses such as:
Cultural & Political Environment of International Business
International Managerial Accounting
International Economics
Principles of Management
Finally, students will get to choose a language, including, but not limited to:
Mandarin
Spanish
French
Arabic
The bachelor's degree in international business will train students to enter careers such as:
Global Business Analyst
International Operations Support
Intercultural & Language Program Advisor
Global Business Operations Coordinator
Product Stewardship & Regulatory Analyst
Trade Operations Specialist
International Financial Analyst
International HR Specialist
Earning a Master's Degree in International Business
The most advanced international businesses today—such as Eaton Corporation, the World Health Organization, and the Central Intelligence Agency—are looking to fill their international business careers with top-notch applicants who hold master's degrees, such as:
Master of Business Administration in International Business (MBA)
Master of International Business (MIB)
Master of Science in Global Energy Management
Master of International Management (MIM)
Master of Business Administration/Master of Science in International Business (MBA/MSIB)
Further, some universities offer double degrees, forged from partnerships between U.S. universities and international universities, such as Bocconi University in Milan, Italy.
<!- mfunc search_btn -> <!- /mfunc search_btn ->
Most graduate programs will have minimum admissions criteria for enrollment, such as:
Bachelor's degree (preference goes to those with a four-year degree in international business)
High GMAT scores
International exposure
Foreign language fluency
Many international business graduate programs include 30 to 45 credits of:
Fundamental courses
Global business electives
International affairs electives
Fundamental courses consist of courses such as:
Nation States, Regional Networks, and Global Markets
Introduction to International Relations
Global Supply Chain Management
After finishing the fundamental courses, enrolled students will take electives that will determined their degree concentration, including:
Law and Society
Government of Latin America
Nationalism and Politics
With an in-depth education of both business and international relations, students are trained to enter top-notch international jobs, such as:
President of Global Sales
European Pricing Analyst
International Tax Specialist
International Recruitment Manager
Global Public Relations Manager
Director of Imports/Exports
Global Marketing Executive
An example international business job in Wyoming will illustrate the type of qualifications that the state's top employers are looking for (job is an example only and does not constitute a job offer):
Innovation Advisor for Camris International – preference for positions such as these will go to applicants with a master's degree, an entrepreneurial mindset, and familiarity with global health. Applicants should be willing to travel both nationally and internationally.
This professional will work to identify initiatives, partnerships, and activities that support innovations to support the Global Health Bureau priorities.
Wyoming-Based Associations Devoted to Promoting International Business
Wyoming's leading businesses, organizations, and agencies that foster international trade in the state include:
Wyoming Business Council—This council's International Trade Assistance Program (WITAP) recognizes that international trade is beneficial for the state's economic growth. Because of this, the programs works to help Wyoming businesses identify potential foreign markets, maximize international marketing, develop international products, and finance exporting.
Along with this, the Wyoming Business Council hosts and participates in trade missions that enhance the state's international exposure of agricultural and consumer goods.
Wyoming Small Business Development Center (SBCD) – One aspect of helping small businesses succeed is offering exporting assistance, which SBCD does through offering exporting education, connection with international trade specialists, and information on emerging markets and global business etiquette.
<!- mfunc search_btn -> <!- /mfunc search_btn ->
Wyoming National District Export Council – This council supports international trade through being a resource on Wyoming trade benefits, Wyoming exports, and Wyoming manufactured goods.
Cheyenne LEADS – This private, not-for-profit organization encourages growth in the Wyoming economy through attracting foreign investment. In fact, the Global Trade magazine, in 2014, named Cheyenne as one of America's top cities with the bets sit selection assistance, due to the LEADS economic development program.
Wyoming Office of Tourism – This office hosts a Global Sales & Services program, which promotes Wyoming as a top-notch destination for international travel. This program offers services such as marketing in Japan, France, Germany, and Italy, and it offers businesses access to its strategic partnerships.
Links to these organizations can be found here: